We are your partner in complete specifications for steel construction projects. Because of our extensive range of products in stock and our network of reliable suppliers, we are always able to deliver the right products. Tubes, bars and beams in S235 and S355 quality. Of course, all products are delivered with the corresponding manufacturing certificates.
Extensive range of steel construction products
From our wide and deep range of products, MCB delivers various qualities within the following product groups:
Hot formed hollow section EN 10210
Cold formed hollow section EN 10219
Welded tubular section EN 10219
Hot rolled round bar S235
Unalloyed construction steel S355
Cold rolled profiles
Beams S235 en S355
The advantages and service of MCB
Large choice from our wide and deep range of products
Extensive network of reliable suppliers
Ready for delivery in 24 hours by our own trucks
Nearly all products can be (customized) ordered online 24 hours a day
Materials are delivered with manufacturing certificates
Do you want to know more about us or our products? Please contact our experts!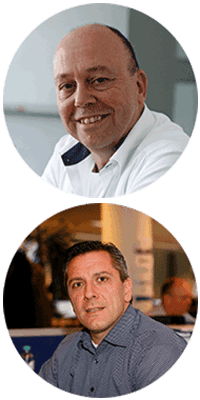 Jan van Pelt
Working at MCB since 1986 in various purchase and sales functions. Nowadays in the position of Account Manager including for our relations in the line of steel construction.
Jan van Pelt | jan.van.pelt@mcb.nl | 040 - 20 88 272
Johan Lavrijssen
Working at MCB since 1999 in various purchase and sales functions. Currently working as Projectmanager Carbon steel long products. Expert in the field of long products and tubes.
Johan Lavrijssen | johan.lavrijssen@mcb.nl | 040 - 20 88 281